If you've had an email or letter to let you know that Fibre Broadband is available in your area and you would like to order the service, please follow these steps:
Guide for existing Sure customers:
How to register and sign up to MySure
How to switch to Fibre Broadband from your current broadband package.
When you're logged in to your MySure account, you will arrive on the Overview page.
Scroll down the page until you can see your "Fixed line services."
Click on the "Switch to fibre" button that is below the details of your broadband service.
Follow the steps to place your order.
Please contact our customer support team on 01481700700 or email fibre@sure.com if you need any assistance.
Book a pre-installation visit with the Sure engineers. Our engineers will need to visit your home to discuss your fibre installation. Once you have placed your order, a confirmation page will appear with an order reference number, please make a note of this, and click on the link to book an engineer visit at a day and time that suits you.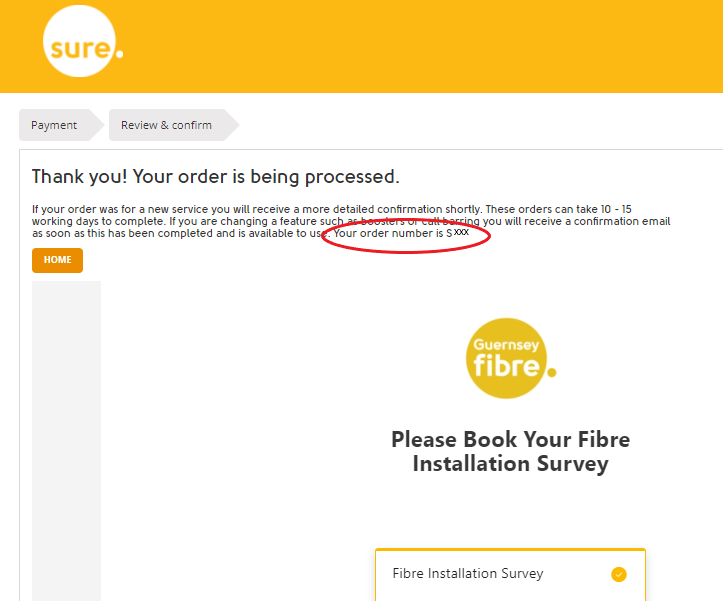 During the pre-installation visit, the engineer will discuss the work needed to install your fibre service. This includes choosing the location of your ONT (Optical Network Terminal where the fibre cable enters your property), any cabling inside your property and if you need a new router. After agreeing the plan of work and equipment needed, your engineer will make another appointment with you for the installation of your fibre.
**image of ONT set-up in a home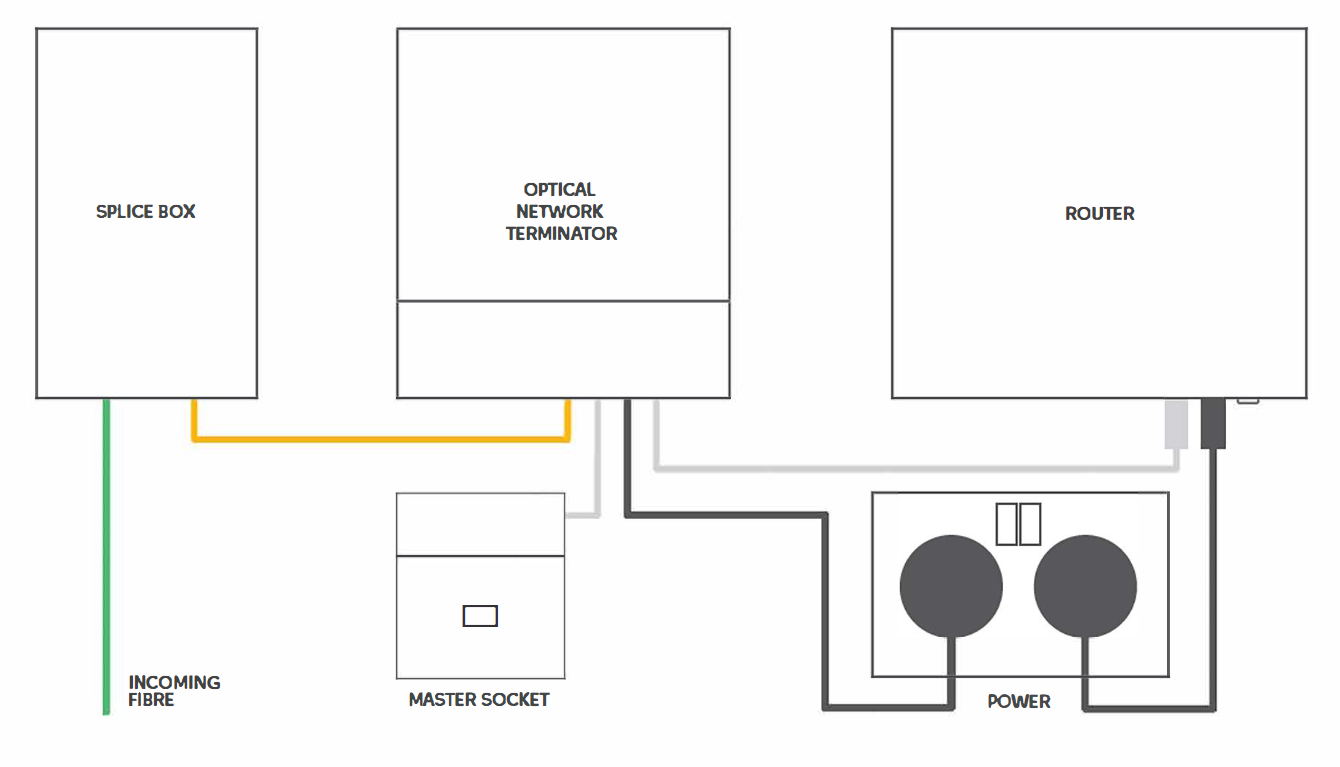 Installation visit
Your Fibre installation includes the installation of the ONT, connecting your router and any further cabling required. The engineer will then test your new service to ensure it is achieving optimum performance.

Sit back and and enjoy unlimited Fibre Broadband!